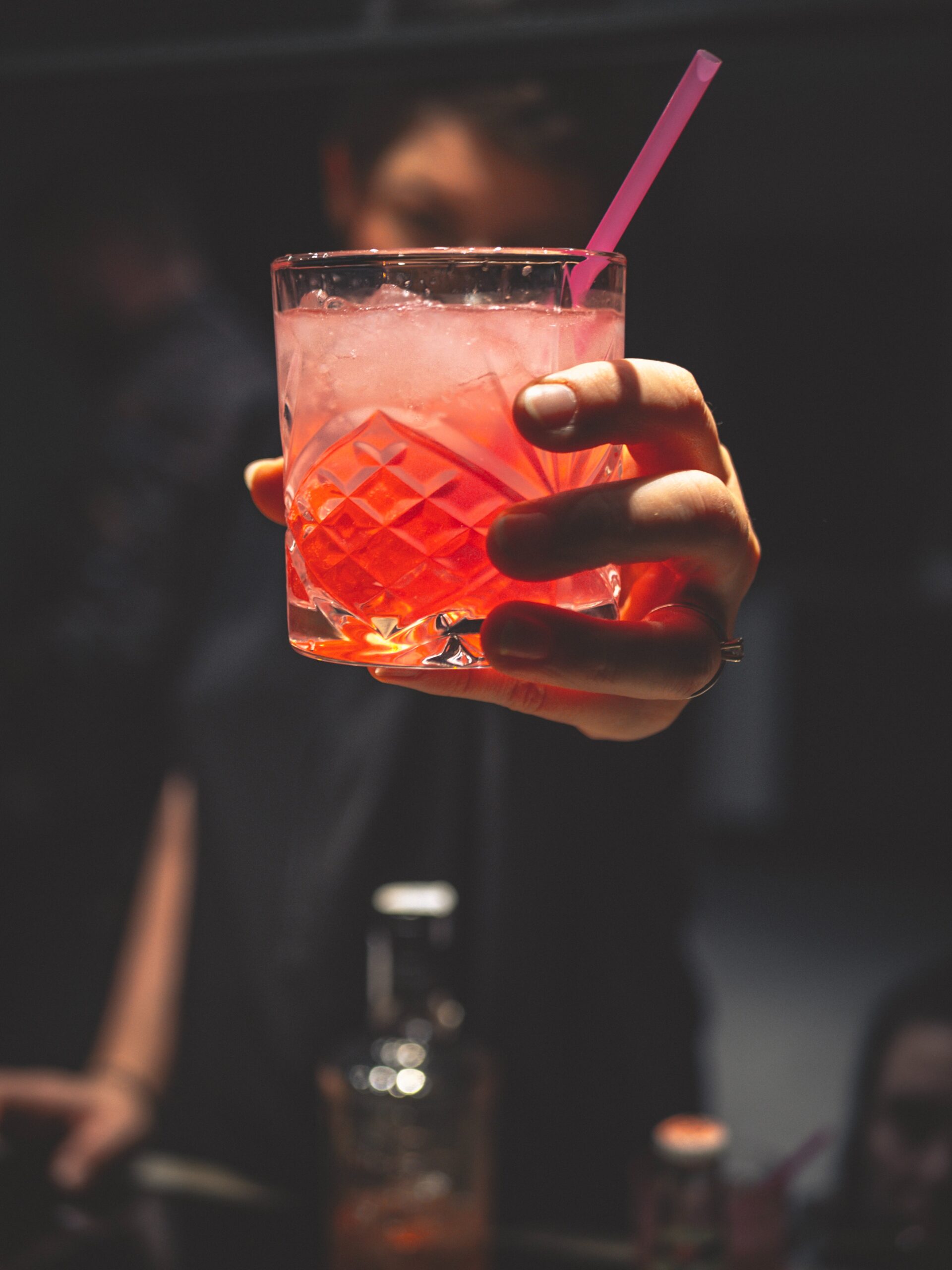 Alex hand­ed the cus­tomer his whiskey in the Lunar-strawed cup, expect­ing to have a reac­tion. All the tourists react­ed. "Why not a prop­er glass?" They would ask, not know­ing that it was impos­si­ble to drink most liq­uids from a reg­u­lar ter­res­tri­al glass. This man did not. He mere­ly accept­ed the glass with­out comment.
"I under­stand there was a prospec­tor that tells sto­ries here," the well-groomed man said, not even both­er­ing to try the whiskey first.
"Yeah," Alex answered. "Nils hasn't been here in months."
"Oh," the man looked confused.
"Sor­ry. Did you need a story?"
"No," the man shook his head. "I was hop­ing to share one with him."
"That's a first," Alex laughed, won­der­ing about the strange man. "This is the first time any Earth­er came in here claim­ing to have a story."
"Prob­a­bly," the man said. "I rep­re­sent some old inter­ests that need some explain­ing. I was told the sto­ry­teller here could illu­mi­nate some things. Can you ask him to send a mes­sage to this address when he arrives?" The man hand­ed Alex a card. Read­ing it, Alex not­ed the phys­i­cal address—somewhere in Athens, Greece.
"Sure," Alex answered, putting the card in his pock­et. "At least you didn't ask to speak with Morgan."
"That would be impos­si­ble," the man said, set­ting some cur­ren­cy on the bar.
"Sure," Alex said. "Friend, I didn't get your name."
"I didn't give it, since it's irrel­e­vant." The man left.
Alex cleaned the bar, won­der­ing about the strange man.
"He's look­ing for aliens, I tell you," said anoth­er patron, one that Alex knew and could safe­ly ignore.
Read more about Nils Carmike in Thun­der Moon Tus­sle by Torn MacAlester,
avail­able for free on Kin­dle Unlim­it­ed, also for sale for Kin­dle and paper­back at Amazon.com.
Thun­der Moon Tus­sle by Torn MacAlester
Cov­er graph­ic by Shan­nan Albright